We're Making Headlines! | Just Between Friends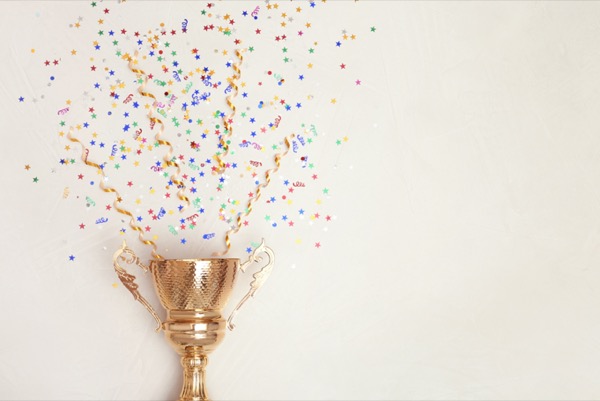 As an organization that prides itself on giving back to the community, encouraging women's success in business and improving the lives of everyone that comes into contact with the Just Between Friends brand, we are over the moon excited to share with you some recent recognition that Just Between Friends has received:
Just Between Friends Wins IFA's Innovation and Impact Award
IFA's Innovation and Impact Award is designed to honor a franchise that uses creative ways to impact their community and provide charitable support to those in need.
Just Between Friends received the gold award to honor our contribution of donated clothing to the victims of California's devastating wildfires.
In her acceptance speech, Just Between Friends CEO Shannon Wilburn, shared that over $7.6 million in donations were made by franchisees last year alone—that is a big impact! As a community-focused franchise, we are so grateful to be able to give back both on a local and national scale and help those affected by the tragedy.
Not only do Just Between Friends consignment sales help people make and save money, but they also have a far-reaching impact across the nation!
Just Between Friends Featured in Franchise Dictionary Magazine's Women of Wonder Issue
Franchise Dictionary Magazine has released its first-ever Women of Wonder Issue, honoring women who are making exceptional contributions to the franchise industry. The criteria for selection were women who focus on:
Empowering other women in their success
Helping others succeed in their business
Benefiting families and other women in a niche area of the franchise sector
Disrupting an industry category
Inspiring others to make a change
We are so delighted to announce that Shannon Wilburn was one of the Top 50 Women of Wonder! Shannon is such an inspiration—both within the Just Between Friends franchise and in the business world as a whole—and this prestigious feature means so much to us.
This positive impact and powerful leadership environment create an exciting opportunity for our franchisees to get involved, grow and succeed within the Just Between Friends brand, and we hope that you are just as excited about these developments as we are!
Are you ready to start your Just Between Friends franchise journey? We'd love to have you on board—get in touch with us right away for more info.