The Best Work From Home Productivity Tips | Just Between Friends Franchise Development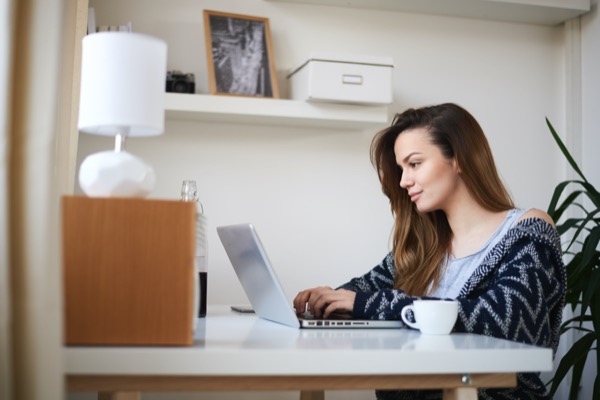 One of the biggest benefits of being a Just Between Friends franchisee is the flexibility it offers you—especially in the fact that you get to work from home! While being your own boss and creating your own schedule can be exciting, it is normal for people to have concerns about the transition if this will be their first time working from home.
In order to help you succeed and be as productive as possible, we have assembled some of our favorite work from home productivity tips to keep you going all day long!
Productivity Tips for Franchisees Working From Home
If you are new to working from home or just want tips to be more productive while you do it, you are in the right place. Check out these tips to create your best working environment:
Keep a to-do list. Creating a detailed to-do list of your daily, weekly and monthly tasks will ensure you are always staying on track.
Create a routine. Even if you don't want to go the business-casual route in your home office, set aside time for yourself to get dressed, get ready and get to work just like you would in an office.
Stick to your schedule. While you will have a lot more flexibility between your work and personal tasks, ensure you are not creating overlap that keeps you distracted. Consider setting up working hours (whether it be a traditional 9 to 5 or several chunks of time throughout the day) and treat them as you would office hours.
Designate a workspace. Even if you don't have room for a designated home office, creating an area of your house that is just for work can signal your brain to be more productive.
Give yourself breaks. When you get stuck, let yourself enjoy your flexibility by going for a walk or doing something else for a few minutes to rest your brain.
Say no to excess snacking. It can be easy to graze all day instead of eating real meals when working remote, but taking an official lunch break can make a big difference.
If you are interested in the opportunity and flexibility of being a Just Between Friends franchisee, we would love to talk with you! Get in touch with us today to learn about this life-changing opportunity.