Qualities of a Successful Just Between Friends Franchisee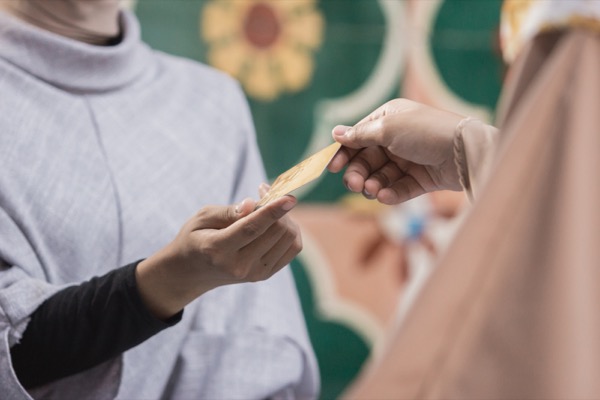 What is Franchising?
Franchising is becoming more widespread because it allows people to run their own business but also provides the backing of corporate organizations that will guide you through important business decisions. It's ultimately the best of both worlds; you get to be your own boss but you have more security than you would if you started your own business.
What's Next?
When you become interested in owning a franchise, a lot of questions come up. Is franchising the right choice for me? We hear this all the time and we love getting the opportunity to talk about it. If you worry about these things, you are already a step ahead of the competition but we understand that even the most qualified candidates still have doubts. Thankfully, the characters of a good franchise owner are clear.
4 Qualities of a Successful Franchise Owner
If you are considering buying into Just Between Friends (JBF) franchise but are not sure if you are ready to be a franchise owner, here are some of Forbes most important qualities of a franchisee:
Determination to succeed. You need to love and desire work to make your franchise successful. The ups and downs of being a new franchisee can feel like a lot of pressure when you are first starting out but with determination you will persevere. Eventually things will run efficiently, you will discover your rhythm and get settled into a successful routine. Be ready for the downs, enjoy the ups, and learn from them both.
Optimistic outlook. A positive frame of mind can make a huge difference. Staying positive has a lasting effect on every aspect of the business, from how customers and employees interact with you to how your numbers are at the end of each quarter. Creating a positive atmosphere within the walls of your franchise, and within the walls of your mind, will help you take setbacks as they come and celebrate successes even more heartily.
Perseverance against difficulty. If owning a franchise was easy everyone would do it. Franchisees must be resilient in the face of problems in order to face them head on. Even when facing a minor setback, it's important to stay resilient and understand that problems are only temporary. When problems start to occur, can you buckle down and push through?
Financial maturity. As a franchisee, you need to consider these new obligations and the extent that they'll affect your life. Franchisees can be successful at any age, but having the right money mindset can go far when it comes to the overall growth of the business. As an entrepreneur, you need to approach capital, numbers and investments with a comprehensive and mature mindset. A franchise is one of the smartest investments you could possibly make but it is important to build a strong budget to back it up.
The reality is that there is no better time than NOW to get into franchise, however there is a little truth to the adage, "timing is everything." When your window of opportunity opens, make the most of that moment.
We'd love the opportunity to discuss the amazing benefits of owning a Just Between Friends franchise. Call us today at (918) 236-0834 or visit our website to learn more.