How to Succeed As a Just Between Friends Franchisee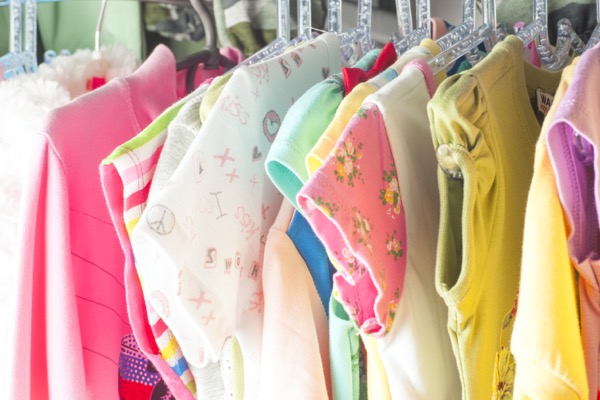 You're officially a Just Between Friends (JBF) franchisee. Congratulations, friend—we're beyond excited (and honored!) to have you on board!
As a JBF franchisee, you're uniquely positioned for success. But as we all know, success is never guaranteed.
Ultimately, you hold the keys to your business' success—and we believe in you!
Though the success of your JBF franchise is largely up to you, the JBF franchise team is here to support you every step of the way—even after start-up.
In fact, a leading reason why so many have chosen to franchise with us is the ongoing support and training we offer to our franchisees.
We want you to have your best shot at success, from the very beginning. That's why we've put together a list of four top tips to help you succeed as a JBF franchisee.
Let's take a closer look.
Learn—and Stay True to—the Just Between Friends System
Our tried-and-true system and business plan is no doubt one of the top reasons you chose to franchise with us. That said, it's highly important that you stick to the system.
It's more common than you may know for new franchisees in particular to get everything up and running and then attempt to change things, such as products, hours, services and marketing initiatives, among others. This violates the franchise agreement and puts the franchise system at risk. It can also jeopardize the franchise brand.
During initial onboarding training, we'll cover everything, from A to Z, as comprehensively as possible. However, it's still essential to the success of your franchise—and the franchise system as a whole—for you to take steps to ensure you know (and follow) the JBF system through and through.
We encourage you to spend a considerable amount of time familiarizing yourself with the system to not only prevent putting your franchise at risk, but to also help preserve the JBF brand.
Hire the Right Team
One of the most important aspects of any business operation is the hiring process. Enough cannot be said about the importance of hiring the right team.
Poor-performing employees—or those with bad attitudes—can be more detrimental to your business than you may know, whereas great ones can take your franchise from good to great.
When hiring, we recommend looking for the following:
a positive attitude
a great work ethic
a history of reliability and trustworthiness
values and beliefs in line with JBF's
a passion for JBF and what we stand for
Many JBF employees are customers themselves who meet all the above standards (and more!), so it's usually not as difficult for JBF franchise owners as it is for other small business owners to find a solid team.
Focus on Your Professional Growth
All franchisees, regardless of industry, can improve their chances of business success by taking strides to hone their current business skills, as well as learn new ones.
As an owner-operator, you're responsible for all aspects of your business, from operations to marketing to technology. Make it a point to continually learn and expand upon the necessary skills to successfully oversee each area.
In addition, immersing yourself in both the franchise and consignment-sales industries is also important to not only your professional growth, but your franchise's as well. Take classes, attend events, join local organizations and/or network with other franchise and/or consignment professionals in your area.
Surrounding yourself with like-minded professionals will help put you on the path to success.
Be an Active Member in the JBF Franchise Community
The JBF franchise community is undoubtedly your best resource for all things JBF and franchising.
We offer continual, comprehensive training and support to all franchisees, in all areas of business development, including leadership, marketing, operations, finance and technology.
Don't forget to lean on your fellow JBF franchisees, who can also offer great business insights into how you can make your JBF franchise a smashing success. Each and every one brings something unique to the table—so don't be afraid to collaborate.
Together, we go so much farther.
We're here to help your JBF franchise succeed. Visit our website today for leading resources and tips.