How Just Between Friends Franchisees Impact Their Community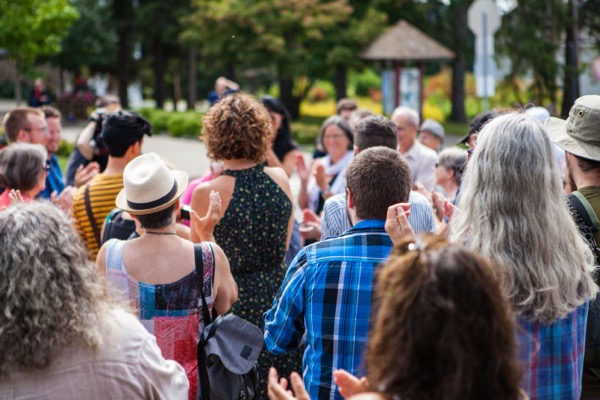 If you are interested in being a Just Between Friends (JBF) franchisee, first of all, we are excited to help you on this journey. Secondly, we are so excited to help you make a lasting impact on your community, so you can continue to thrive with each event you host.
When you have a territory with JBF, the events you run will be a positive thing for you, those who attend, and the community as a whole. Because you are helping the local economy, making genuine connections, and giving your staff a source of income, your consignment event is a big deal.
Plus, you are helping families buy high-quality clothing at a fraction of what they would cost new—that's putting a lot of good into the world.
How Your Local Region Benefits From Franchisees
Here are just a few of the ways JBF franchisees can have an impact in their territory:
Bringing up the local community.
Local franchises such as JBF add back to the economy and benefit the entire community. When you have events in your territory, you are actively participating and having a positive impact on everyone in the community. Additionally, the time leading up to your events gives you a fantastic opportunity to connect with people in the region as you market the event.
Boosting the local economy.
Things can look daunting for small business owners trying to go it alone. In fact, nearly half of small businesses are not around after 5 years. One of the benefits of owning a franchise is that you have a support system and a business plan that has proven success—therefore, your franchise will have a more permanent impact on the local economy.
Employing a workforce.
The people who help run your events are more than just workers—they are the logistical team who is tasked with making everything run smoothly. By creating a positive work environment for your staff, you are creating an incentive for them to keep working your events for years to come. This prevents you from having to train and monitor a new staff each time—an expensive venture—and adds more wages to the local economy as a whole.
At JBF, we're committed to helping your franchise succeed. If you're wondering if a JBF franchise is right for you, contact us today to learn more about what makes us different.